Raw Crystal Necklace Minimalist Necklace Necklace Raw Quartz Crystal Necklace Quartz Crystal Necklace Healing Crystals and Stones Jewelry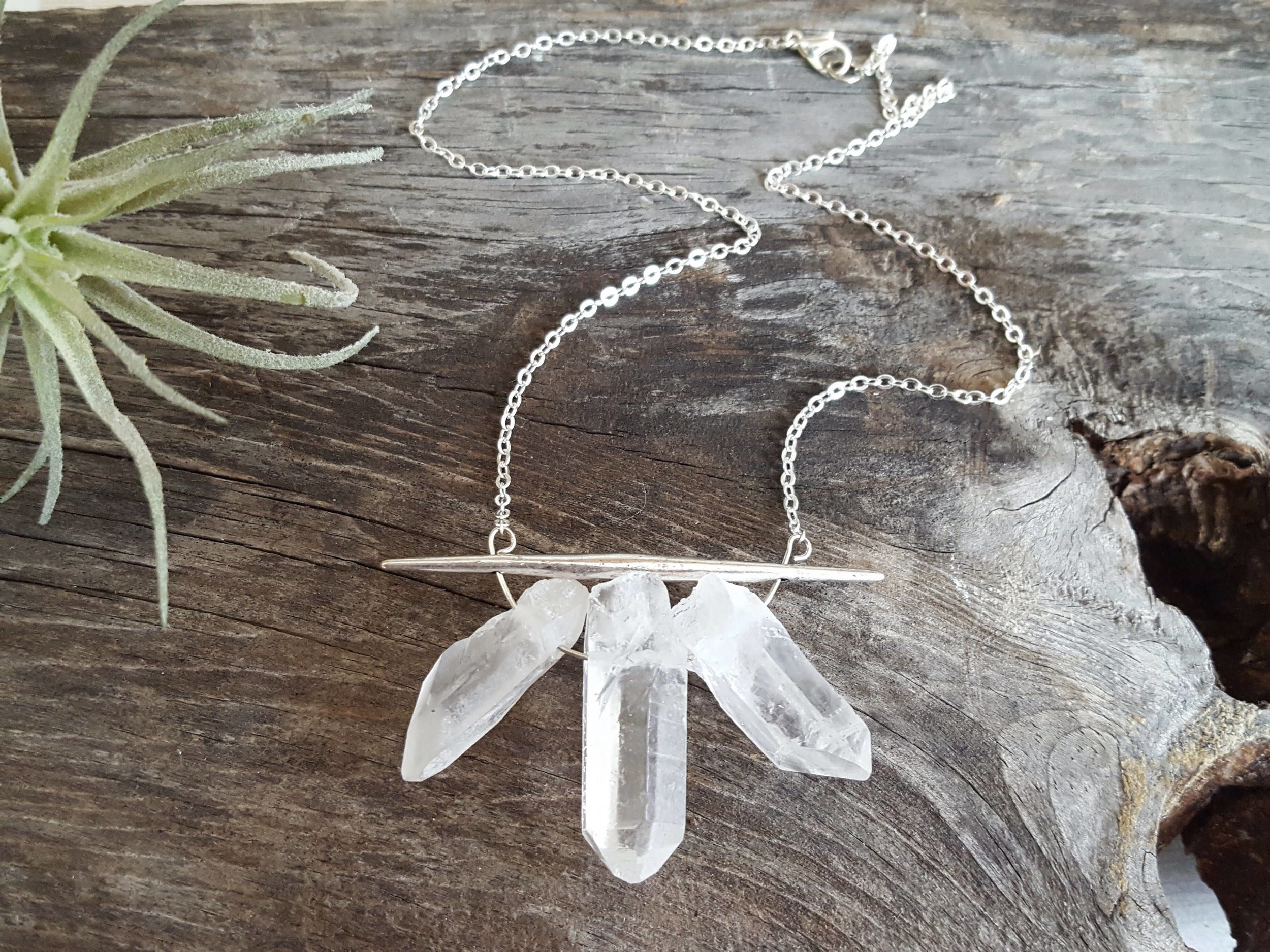 Raw Crystal Necklace Minimalist Necklace Necklace Raw Quartz Crystal Necklace Quartz Crystal Necklace Healing Crystals and Stones Jewelry
For the free spirited modern woman of the world, the raw quartz crystal necklace, was not created for the conformist. This boho chic necklace encompasses all the benefits of traditional healing crystals and stones, while still looking edgy.

Although the necklace design may be replicated, Mother Nature rarely duplicates itself so the size and shape of the crystal may vary- with each necklace being unique to its wearer.

Dynamo sells natural inspired handmade jewelry and accessories with an edge for the modern fashion forward woman.

The necklace is measures 16 inches in length, while the raw quartz pendant hangs down just shy of an additional 2 inches in length. Quartz is known to promote harmony, amplify energy, as well as clarity and calmness. The necklace is topped off with nickel and lead free chain and lobster claw closure.

For more necklaces check out our selection here: https://www.etsy.com/shop/DyNaModuo?section_id=6516347 or visit us at dynamoduo.etsy.com for our full line of jewelry and accessories.