Boho Hair Accessories Crystal Barrette Crystal Hair Clip Raw Crystal Quartz Barette Hair Accessories for Women Hair Barette Dynamo Boho Chic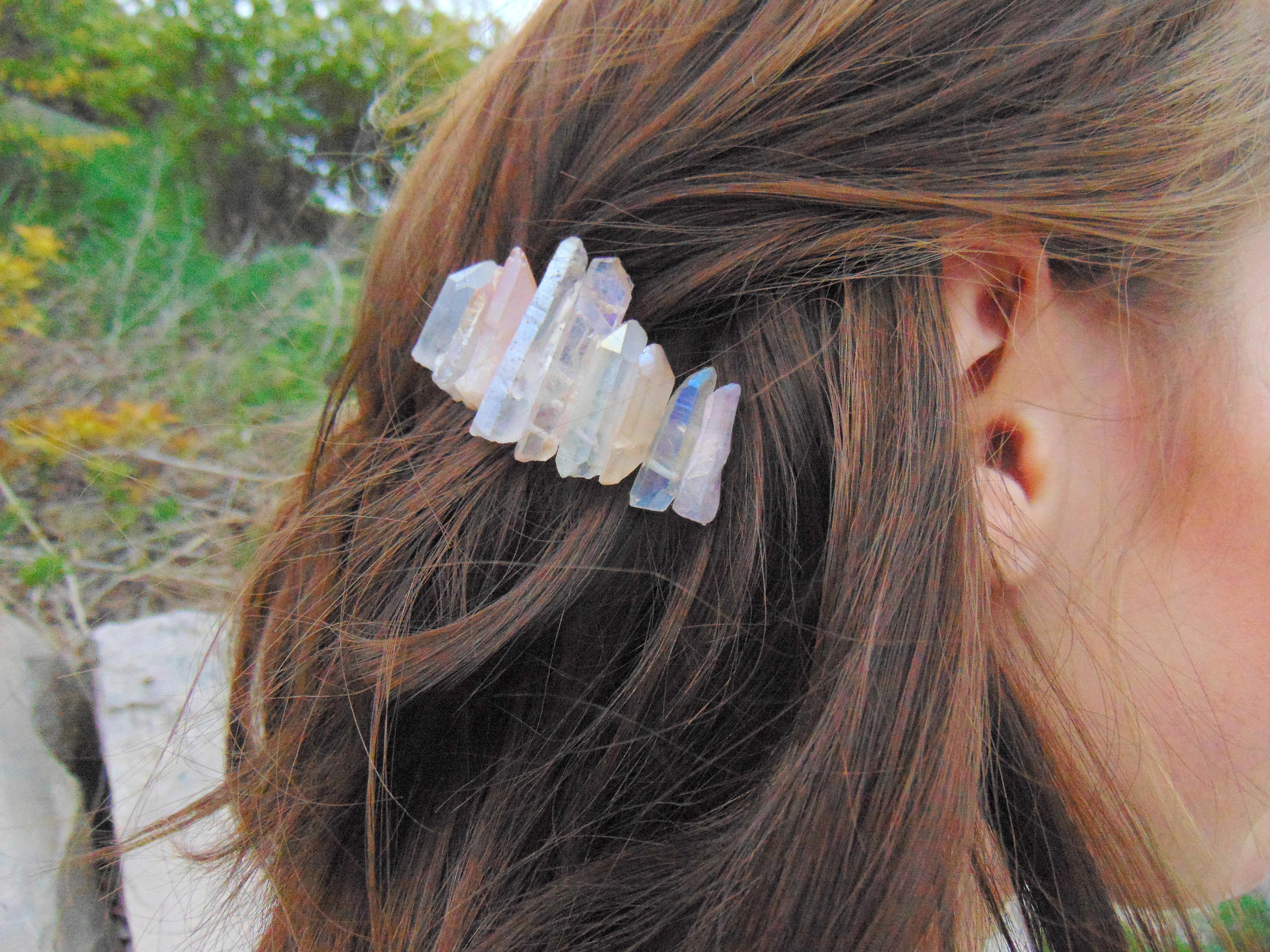 Boho Hair Accessories Crystal Barrette Crystal Hair Clip Raw Crystal Quartz Barette Hair Accessories for Women Hair Barette Dynamo Boho Chic
This is our modern take on a classic hair accessory. All the crystals on this barrette have been carefully hand placed in order to create a crown effect for the hair. Quartz is known to promote harmony, amplify energy, as well as clarity and calmness.

The barrette measures about 2.5 inches in length and is about 1.25 inches in width at the widest point. The crystals are adhered to a silver french style barrette that can easily be opened by simply squeezing in the prongs on either side of the underside of the barrette. Overall the piece has a moderate weight to it so it is recommended that the wearer have medium to thick hair for use.

Please note: listing is for item of same design however actual product may vary slightly from item in the listing. Mother Nature rarely duplicates itself so size, color and shape of the crystals may vary.

For more hair accessories check out our selection here: https://www.etsy.com/shop/DyNaModuo?ref=listing-shop2-all-items-count&section_id=10919272 or visit our shop at http://dynamoduo.etsy.com for our full line of jewelry and accessories.