Rose Gold Earrings Statement Earrings Dagger Earrings Christmas Gift Pyrite Special Occasion Jewelry Sparkly Earrings Millennial Pink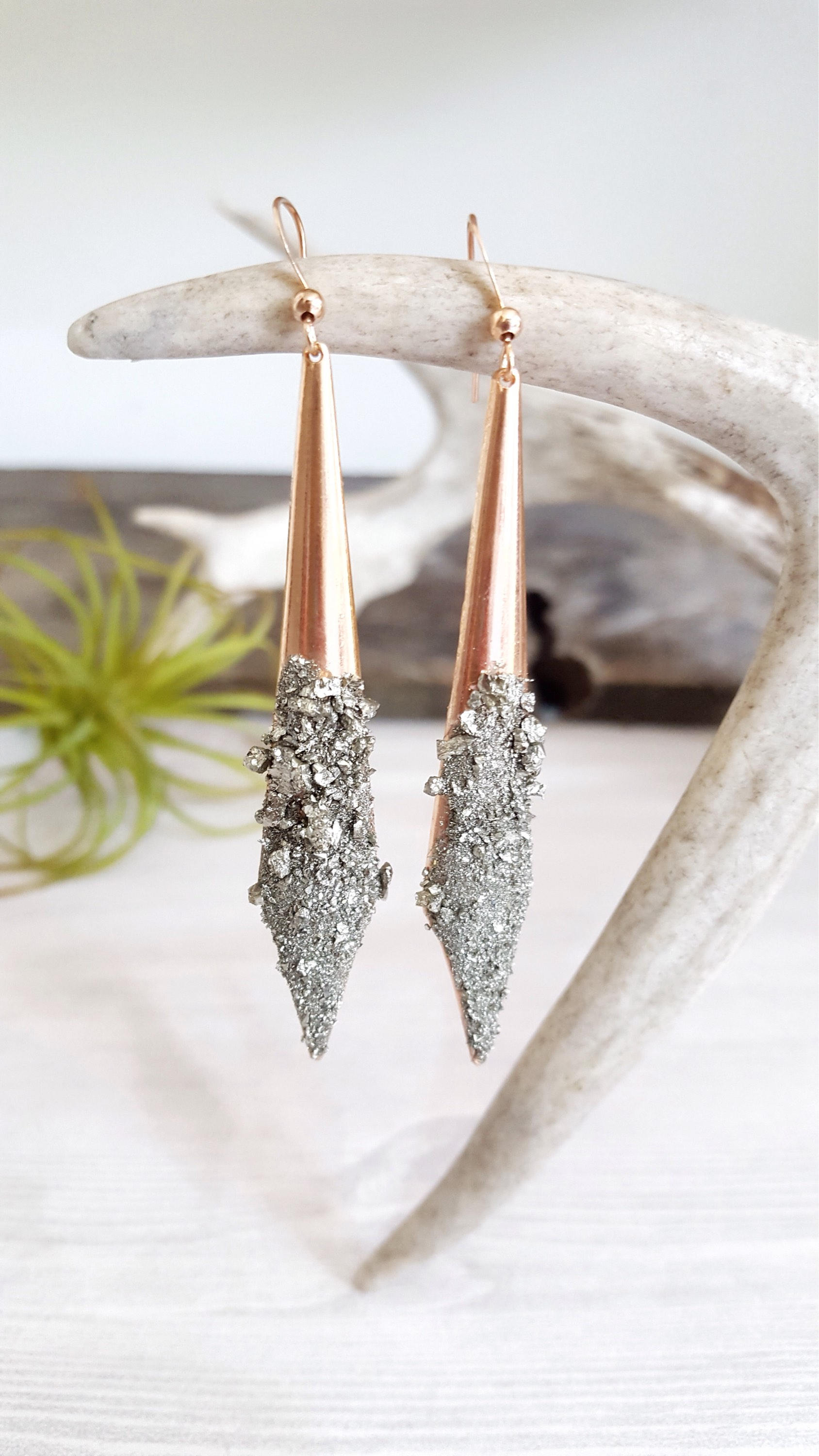 Rose Gold Earrings Statement Earrings Dagger Earrings Christmas Gift Pyrite Special Occasion Jewelry Sparkly Earrings Millennial Pink
Long, sleek and sparkly, these rose gold plated dagger earrings are the perfect statement earring for all occasions. Each pair of earrings has been carefully adorned with raw pyrite that give them a magnificent luster somewhere between gold and silver. Pyrite is said to inspire creativity, protects against harm or danger as well as enhances assertive energies.

The earrings hang about 3.25 inches in length, rising just about the shoulders and are topped off with a rose gold nickel and lead free french ear wires.

Please note: it is normal for small flecks of pyrite to come loose over time with normal wear and tear.

Gianna DiBartolomeo on Nov 19, 2018
5 out of 5 stars
"Gorgeous earrings! Super fast shipping!"


For more earrings check out our selection here

or visit our shop at www.shopdynamoonline.com for our full line of accessories for women.
sold out